I bring a wealth of experience and knowledge to the table. While big agencies may lack a personal touch and dedicated attention to your needs, small agencies often lack the lateral thinking and diverse experience necessary to tackle complex challenges. That's where I come in.
With a minimum 3 month retainer, you won't have to worry about hourly billing or unexpected costs. As someone who has both freelanced and been an entrepreneur, I understand the value of a reliable and cost-effective partner.
In addition to my MBA and passion for technology, I have worked in a variety of industries and companies of all sizes. This diverse background allows me to approach problems with a fresh perspective and think outside the box.
When you work with me, you're not just paying me to fill out forms - you're paying for the ability to see around the corner and anticipate potential issues before they arise. Trust me to be your insurance policy and guide you through any challenges that come your way.
Need clarity before making a decision? Mobile Strategy Feature Feasibility Organic & Promoted Traffic Task Prioritization Analytics Insights Attribution
Have a goal but unsure how to achieve it? Responsive Web Design Web Performance SEO & ASO Accessibility Vulnerability UX & Conversions Automation
Have you been abandoned by your developer or lack a tech team? website fixes implement analytics extrapolate data
Topics
Strategy
Feasibility
Performance
Intelligence
Conversion
Efficiency
Projects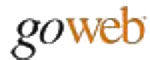 Press, Podcasts, Interviews, and Talks