100 best FREE movies on Amazon Prime
This is a list of the 100 best FREE movies on
Amazon Prime
. Amazon also offers a free trial which means you can watch all of these movies without even paying for your subscription. You can literally spend the entire holiday break bingeviewing movies for free… :)
Full list of Amazon Prime stuff not on Netflix.
100. Shut Up and Play the Hits
Year:
2012
Directors:
Will Lovelaces, Dylan Southern A year ago, hundreds of friends and thousands of fans converged on Madison Square Garden for LCD Soundsystem's farewell performance. All the while, the cameras were rolling, resulting in Shut Up And Play the Hits, a documentary that follows James Murphy and the band in the days leading up to, during and after the tumultuous four-hour farewell. Directors Will Lovelace and Dylan Southern use a staggering number of cameras and crosscut liberally to provide an experience that's arguably even better than seeing the band live (okay, maybe not quite that good but…). And the scenes outside the concert footage are equally compelling. —Michael Dunaway/Bo Moore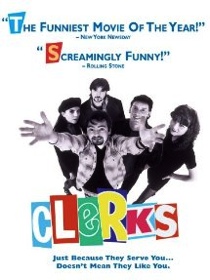 99. Clerks
Year:
1994
Director:
Kevin Smith Sometimes a labor of love becomes something much bigger. When Kevin Smith spent $27,575 to film a black-and-white film about a slacker working at a Quick Stop, no one could imagine how much it would resonate. Filled with philosophical discussions on relationships, purpose and the relative innocence of construction workers on the Death Star, it established Smith as a unique voice for at least a corner of the slacker generation. Smith would return to the world of Dante, Randal, Jay and Silent Bob many times (and with modestly larger budgets), but it would never feel quite as a perfect as the original.—Josh Jackson
98. Dredd
Year:
2012
Director:
Pete Travis Seventeen years is probably far too long after the fact to offer an apology to comic book fans for 1995's abominable film adaptation of
Judge Dredd
. The good news is, after that extended leave of absence, American audiences have long since stopped wondering why the hell John Wagner and Carlos Ezquerra's grim lawman endures as one of Britain's most popular comic book anti-heroes. Better still, 2012's Dredd wastes no time explaining why, which is just one of the reasons director Pete Travis' Dredd proves a brutally efficient exercise in B-movie know-how. While a few moments of gallows humor emerge—typically of the "Ouch!" variety—any subtext that might get in the way of servicing its adrenalized momentum is cordoned off, so as not to disturb the thrilling crime scene.—Scott Wold
97. Pina
Year:
2012
Director:
Wim Wenders Wim Wenders' film demonstrates how Pina Bausch's attitude and vision toward dance and choreography transcended the theater, how she saw dance in everything, and everything as dance. Bausch once said that in order to dance, "Everyone must have the freedom, without inhibitions, to show everything." Although the audience might not always understand the precise story behind her choreography, the emotions that lie beneath it are palpable and unwavering, whether boundlessly happy or intolerably sad. Ultimately, Bausch's choreography is relatable because it draws from life, from day-to-day experiences and emotions with which we are all familiar. Seeing this art reintroduced back into the life it mimics and enhances—and in three dimensions no less—is a breathtaking spectacle.
Pina
is an effusion of all the emotions, good and bad, that shape our daily lives and make us human, but most of all, it is a haunting and beautiful elegy to a woman who changed the world's conception of dance.—Emily Kirkpatrick
96. Scream
Year:
1996
Director:
Wes Craven Before
Scary Movie
or
A Haunted House
were even ill-conceived ideas, Wes Craven was crafting some of the best horror satire out there. And while part of
Scream
's charm was its sly, fair jabs at the genre, that didn't keep the director from dreaming up some of the most brutal knife-on-human scenes in the '90s. With the birth of the "Ghost Face" killer, Craven took audiences on a journey through horror-flick fandom, making all-too-common tricks of the trade a staple for survival: sex equals death, don't drink or do drugs,
NEVER
say "I'll be right back." With a crossover cast of Neve Campbell, Courteney Cox, David Arquette, Matthew Lillard, Rose McGowan and Drew Barrymore (okay, for like,
10 minutes
),
Scream
arrived with a smart, funny take on a tired genre.—Tyler Kane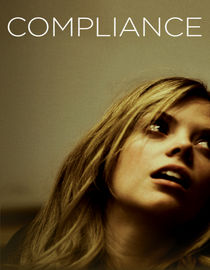 95. Compliance
Year:
2012
Director:
Craig Zobel Filled with superior performances,
Compliance
does everything within its power to make a far-fetched situation believable. Ann Dowd gives a nuanced portrayal. Dreama Walker takes on a difficult role and delivers. Pat Healy, as the caller, is dead-on creepy, and Bill Camp, as the bumbling fiancé, is perfectly cast. The actors have to be strong since it's such a confined script, taking place mostly within the supply room of the restaurant. Continually, one asks, "Could this really happen?" Apparently, it can, and the film makes the point a few times that similar situations have happened more than seventy times over a ten-year period. It's a conceit that one can accept or not. Whatever the case, it's a frightening thought to realize that people can be so gullible and susceptible to the whims of authority. Is it our desire to please, our desire for structure or is authority simply tapping into our propensity for wrongdoing?—Will McCord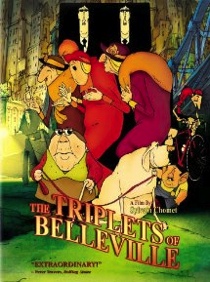 94. The Triplets of Belleville
Year:
2003
Director:
Sylvain Chomet Hearkening back to the glory days of silent cinema with a story that's both brilliant and wickedly funny,
The Triplets of Belleville
is one of the most inventive and enchanting animated movies you'll see. It captures the spirit of both Jacques Tati and children's picture books with a pitch-perfect sense of timing, finding the elusive pause that precipitates the release of a fantastic belly laugh. The few bits of dialogue are in French (so I guess it's a foreign film), but they're so unimportant they're not even subtitled. The movie pokes fun at Americans' obsession with bigness (and big food), but it taunts the French in equal measure.—J. Robert Parks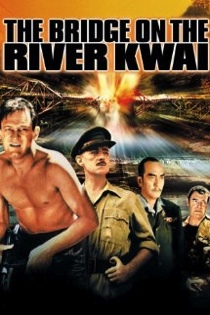 93. The Bridge on the River Kwai
Year:
1957
Director:
David Lean Before he was beach-bumming on Tatooine, Alec Guiness was known by many as Lieutenant Colonel Nicholson in David Lean's
The Bridge on the River Kwai
. The film follows a group of Allied comandos in the Burmese jungle as they attempt to destroy a bridge built by British POWs. Many times, explosions are exactly what they seem: dazzling and destructive. But in
Kwai
, the bridge's destruction is a symbol for the film's thematic message on war as a whole, as Major Clipton aptly describes in the closing scene as "madness."—Darren Orf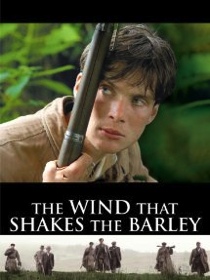 92. The Wind That Shakes the Barley
Year:
2007
Director:
Ken Loach Winner of the 2006 Palm d'Or at Cannes,
The Wind That Shakes the Barley
thrusts viewers into the rainy landscapes and political tumult of 1920s Ireland. Cillian Murphy gives a potent performance as Damien, a doctor persuaded by his brother (Padraic Delaney) to join the rebel army, which sought to oust the British Black and Tans from their Irish occupation in the 1920s. Though united in a series of ambushes and skirmishes, the Irish "Flying Column" force becomes divided against itself when politics and ideals change, and the brothers find themselves grappling with their loyalties to country and family. It's a movie about a war, but it's not a war movie; rather, it's a quiet, heartbreaking meditation on unity and division in families and nations. Though riddled with bullets and brutality, the film expresses the famously indomitable Irish spirit with subtlety, humanity and passion.—Alissa Wilkinson
91. Into the Abyss
Year:
2011
Director:
Werner Herzog Acclaimed documentarian Werner Herzog's
Into the Abyss
lives up to its weighty title. The captivating film takes us into the endless depths of the human soul as it explores life, death and everything between. The story centers on two young convicts, Michael Perry and Jason Burkett, who were found guilty of a triple homicide in a small Texas town. Perry sits on death row, eight days away from his execution, while his accomplice, Burkett, faces a life sentence. Thus begins a documentary on capital punishment, but like all Herzog's work, the film looks far beyond a single idea and, despite a transparent agenda, never sermonizes.—David Roark
90. Young Adult
Year:
2011
Director:
Jason Reitman For Mavis Gary (Charlize Theron), high school was the best time of her life, and 20 years later, she hasn't really moved on, ghostwriting soapy young-adult novels from a Minneapolis high-rise apartment decorated like a college dorm room. Mavis is sexy and clever but also oblivious and cruel, and Oscar-winner Charlize Theron embraces all of it, shoving her inevitable awkward humiliation at us. We can't turn away, and as a result, finally, we see her. Re-teaming with her
Juno
director Jason Reitman, Oscar-winning screenwriter Diablo Cody refreshingly favors sour over sweet, but her the conclusion is more fitting and real than any Hollywood rom-com ending.—Annlee Ellingson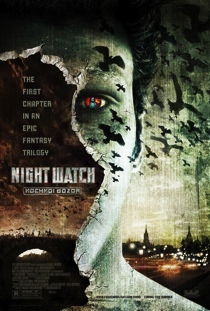 89. Night Watch
Year:
2004
Director:
Timur Bekmambetov A huge hit in its native Russia,
Night Watch
is a preposterous celluloid Rorschach blot, the backstory and main narratives of which are too feverishly convoluted to summarize. But it works. As an epic about Good and Evil warriors scrapping on the streets of modern Moscow, the film is blissfully free of faux history lessons from the Obi-Wan and Elrond School of Film Exposition. The audience is tossed into a 1,000-year conflict involving witches, curses, vampires, shapeshifters and hypersonic public-utility vehicles and told to sink or swim. Thus,
Night Watch
feels like Harry Potter's first week at Hogwarts—crammed with the giddy culture shock of constant discovery.—Michael Marano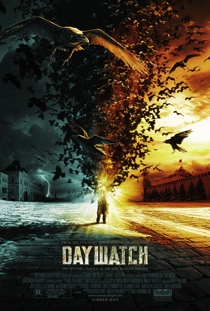 88. Day Watch
Year:
2006
Director:
Timur Bekmambetov
Day Watch
is the sequel to
Night Watch
in which we learn that the world is in balance because of a centuries-old truce between the dark-siders and the light-siders who live amongst we clueless mortals.The truce is strained when one of the light guys, Anton, is suspected of murdering a couple of dark side vampires while searching for the mystical "Chalk of Fate." He's also looking for his son who has gone to the dark side. And he's dealing with temporarily inhabiting the body of a woman who used to be an owl. Needless to say,
Day Watch
can be a tad confusing despite the fact that we are quickly updated on what happened in the first film. But the acting is superb, the dialogue is incredibly sharp and humorous, and the effects are amazing. Even the subtitles are entertaining as the words change color, bounce and crash into pieces.—Tim Basham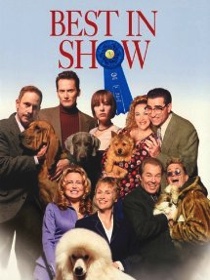 87. Best in Show
Year:
2000
Director:
Christopher Guest Fred Willard is one of Christopher Guest's favorite actors, always portraying the raunchy, inappropriate, fun-loving foil to other more conservative characters. This contrast is the starkest in
Best in Show
, which sees Willard playing Buck Laughlin, a sports commentator dreadfully out of place at the Mayflower Kennel Club Dog Show. Next to him is a straight-laced and serious dog analyst, who has a hard time hiding his annoyance at Laughlin's buffoonery. It's just one of many wonderful pairings in this classic from the mockumentary king.—Ryan Bort
86. The Cabin in the Woods
Year:
2011
Director:
Drew Goddard For a movie chock-full of twists, perhaps the biggest is that despite all appearances to the contrary,
The Cabin in the Woods
is a heartfelt love story. Mind you, not between any of the young and pretty college students who tempt fate at the cabin in question. No, this romance is between creators Joss Whedon and Drew Goddard, and the scary-movie genre as a whole. A ménage à terror, if you will. Like
Scream
before it, the film is a simultaneous dissection and celebration of all the tropes to which it pays homage, while also managing to be a superb example of the genre in its own right. The script is vintage Whedon—smart, funny and surprising. Thanks to Goddard's direction and staging, and despite the film's very focus on the formulaic nature of horror, it still manages to be tense, atmospheric and jump-out-of-your-seat scary.
The Cabin in the Woods
may very well be the ultimate schlocky little horror movie.—Dan Kaufman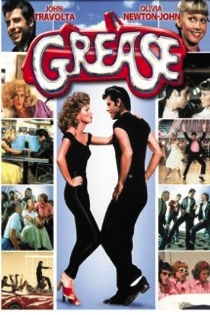 85. Grease
Year:
1951
Director:
Randal Kleiser Okay, so the message
Grease
leaves us with as Sandy (Oilivia Newton-John) and Danny (John Travolta) head skyward in an unexplained flying convertible—that all you need to do to get boys to like you is dress sluttier and completely change your personality—is uh…not great. But
Grease
never tries to masquerade as high art or relay any kind of profound mission statement beyond "being a teenager and hanging out with your friends is awesome," and as such, it's incredibly easy to get sucked into its fun. Come for iconic song-and-dance numbers like "You're the One That I Want" and "Summer Nights," stay for goofy one-liners like "if you can't be an athlete, be an athletic supporter," and lament the fact that your high school never had an end-of-the-year carnival.—Bonnie Stiernberg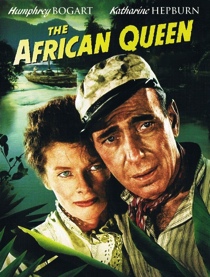 84. The African Queen
Year:
1951
Director:
John Huston The madcap, screwball comedies of the '30s and '40s helped set the template for the battle-of-the-sexes comedies that would populate American cinemas for years to come (and still do, to some extent). Writer/director John Huston's genius in making
The African Queen
was taking the feuding couple out of the metropolitan areas for which they'd often been associated with and instead placing them square in the middle of an inhospitable jungle. With the added element of survival driving their journey, the flirtatious banter between classy widow Rose Sayer (Katherine Hepburn) and crass boatman Charlie Allnut (Humphrey Bogart) crackles all the more, making for a rom-com as vicious as it is sweet.—Mark Rozeman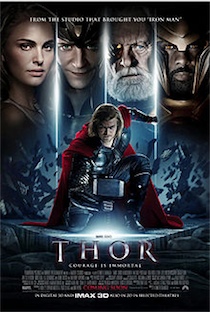 83. Thor
Year:
2011
Director:
Kenneth Branagh Though it's rated PG-13,
Thor
may be the most kid-friendly of the
Avengers
films. It's a very well-executed movie, offering corny one-liners and plenty of muscle-bound heroism to whet fan appetites. Featuring characters taken from the Marvel comic universe, the film stars Oscar winners Anthony Hopkins and Natalie Portman and is directed by Kenneth Branagh (a guy more normally associated with the Great Bard than with Stan Lee). The story has warrior Thor (Chris Hemsworth) exiled by his father Odin (Hopkins) to Earth from his fantastical home of Asgard. It should be lauded for maintaining a tongue-in-cheek tone. It's surprisingly literate and even sharp in places, while not ever getting too dark or disturbing. It's that balance between edgier complexity and lighthearted appeal that makes Thor suitable for just about everyone.—Jonathan Hickman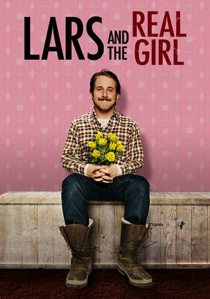 82. Lars and the Real Girl
Year:
2007
Director:
Craig Gillespie
Lars and the Real Girl
's premise should have been cringe-worthy: Ryan Gosling dates a life-size sex doll, and the entire town goes to great lengths to protect the fairy tale. But Nancy Oliver's Oscar-nominated script is so gentle, and so melancholic, that it becomes a quietly powerful story of a stunted man who finally comes of age. Darkly funny but sweet-natured, Lars is a small treasure.
81. Star Trek II: The Wrath of Khan
Year:
1982
Director:
Nicholas Meyer Evoking the most memorable anguished cry in cinema, Khan is a Nietzschean nightmare. Ricardo Montalbán's Khan is a science-grown Übermensch bent on causing interstellar calamity, and arguably captain Kirk's most memorable adversary (Gorn included). What's more scary than a villain designed to be better than you…at everything? Eleven movies in, including an admirable remake from J.J. Abrams, and
Star Trek II: The Wrath of Khan
is still the greatest of them all.—Darren Orf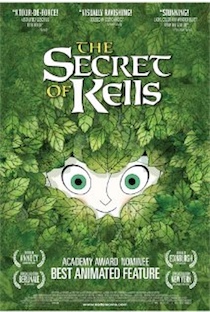 80.
The Secret of Kells
Year:
2009
Directors:
Tomm Moore, Nora Twomey Set in 8th-Century Ireland, our hero is the 12-year-old apprentice Brendan, who befriends a forest spirit namd Aisling in his quest to protect The Book of Kells from Viking invaders.
The Secret of Kells
' hand-drawn style gives it a gorgeous and breathtaking visual flair, a charm most of its contemporaries lack.—Josh Jackson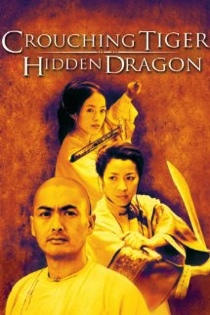 79. Crouching Tiger, Hidden Dragon
Year:
2000
Director:
Ang Lee Ang Lee's Oscar-winning epic is not only the highest-grossing foreign film ever, but also happens to be yet another foreign film that changed the cinematic landscape: a kung fu flick with heart and soul. Chow Yun-Fat, Michelle Yeoh and Zhang Ziyi play 19th-century warriors whose loyalty and vitality are tested by a series events that lead each to contemplate their life's decisions. Beyond the entracing and lyrical storytelling, Crouching Tiger stands as a rare, beautiful beacon of hope: a foreign film that was actually universally embraced by Western audiences. Here's to hoping that happens more often. —Jeremy Medina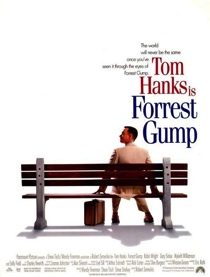 78. Forrest Gump
Year:
1994
Director:
Robert Zemeckis Few films infiltrate the collective American psyche quite the way
Forrest Gump
managed. You've undoubtedly heard someone make reference to this 1994 classic—whether it was a classmate sarcastically yelling "Run, Forrest, run!" as you hustled to catch the bus, or someone busting out their best drawl to deliver, "Momma always said life is like a box of chocolates." The entire film is full of dialogue that's both moving and funny (my personal favorites include "But Lt. Dan, you ain't got no legs" and "I'm sorry I had a fight at your Black Panther party"). Forrest may be a simple man, but his story is our nation's story, and we all are run through the emotional gauntlet as we watch him hang with Elvis and John Lennon, fight in Vietnam and encounter many a civic protest—all while in pursuit of his true love, Jenny. Tom Hanks delivers an Oscar-winning performance, and Gary Sinise is heartbreaking as Lt. Dan.—Bonnie Stiernberg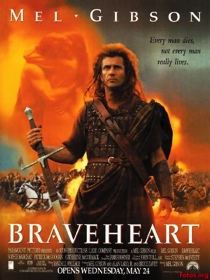 77. Braveheart
Year:
1995
Director:
Mel Gibson Like any number of other artists, we should be able to separate the creator from the creation. Sure, what we might now know or think about Mel Gibson as a person might not be very nice but, wow, do few films say "epic" quite like this one? Sprawling, bloody, beautifully realized and rich with meaning, this film is everything we hope for from this type of film.—David J. Greenberg
76. In the Loop
Year:
2009
Director:
Armando Iannucci If clever verbal humor were easy, we'd have more comedies like
In the Loop
from Armando Iannucci (the creator of HBO's
Veep
). But it's not, and this one stands in a class of its own. It's the most quotable film of its decade—by miles—and the cynical potty mouths on screen are so articulate and creative that, after the avalanche of witticisms, you're left with the lingering sense that you've seen not just a funny movie but also a wicked political satire of the highest order, the kind where the absurdity speaks for itself.—Robert Davis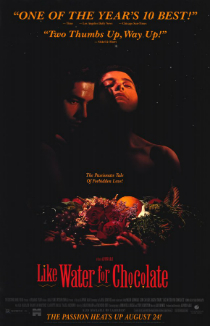 75. Like Water For Chocolate
Year:
1992
Director:
Alfonso Arau An adaptation of Laura Esquievel's novel about Mexican cooking and magical realism,
Like Water for Chocolate
depicts the passionate but forbidden love between two young people, Tita and Pedro. As Tita cooks, her moods and emotions directly enter her food, evoking violently powerful reactions—sometimes positive, sometimes disastrous—in all who eat her cooking.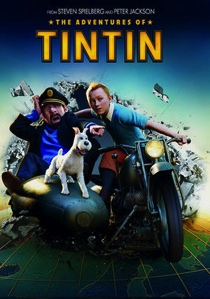 73.
The Adventures of Tintin
Year:
2009
Director:
Steven Spielberg Created by Belgian artist Georges Remi (under the pen name Hergé), the intrepid carrot-topped reporter/sleuth stands as a titan of European comics. But director Steven Spielberg held the film rights for nearly 30 years, waiting for the right moment to give Tintin his cinematic due.
The Adventures of Tintin
does just that, impressively capturing the spirit of the source material. It's clever in the best sense of the word—from the Tintin mini-adventure embedded in the opening titles to the meticulous attention to details throughout (a quality for which Hergé himself was so admired). As one would expect from a Spielberg-directed adventure, the pacing is "Raiders brisk"—so much so that there was even a little hesitant expectation at film's end as half the audience seemed unsure whether the latest climax was the last.—Michael Burgin
72. Sleepless in Seattle
Year:
1993
Director:
Nora Ephron Sleepless in Seattle is essentially one giant love letter to 1957's
An Affair to Remember
from writer/director Nora Ephron. Rita Wilson gives a memorable teary summary of the movie, and Annie (Meg Ryan) watches it before writing to Sam (Tom Hanks) inviting him to meet her at the top of the Empire State Building—the way Cary Grant and Deborah Kerr attempt to in their movie—on Valentine's Day. When they finally meet on the observation deck, the theme from
An Affair to Remember
swells, setting the mood for anyone with an appreciation for good rom-coms.—Bonnie Stiernberg
71. The Truman Show
Year:
1998
Director:
Peter Weir Before reality shows took over the world and VH1, there was a prescient little movie called
The Truman Show
. Strange, that there was a time in our culture when the thought of putting someone on television and watching their life unfold in a somewhat (or completely) falsified manner was morally wrong. But
The Truman Show
was more than just a critique on the reality shows of the future; Jim Carrey was the everyman hero, weary of living a life where he took no risks and saw no change. As he attempted to make new moves, he was met with such resistance that it made the very act of living a revolutionary process in itself. Laura Linney, Noah Emmerich and Ed Harris (as Christof, the all-powerful man behind the curtain) made up Truman's world and the cast of one of the most captivating and triumphant stories ever told.—Shannon M. Houston.
70. Waking Ned Devine
Year:
1998
Director:
Kirk Jones
Waking Ned Devine
may be the most feel-good heist flick ever made. Ned is an old-timer in a small Irish village who wins the lottery and dies from the shock of it. Two of his old-timer buddies, Jackie (Ian Bannen) and Michael (
Fawlty Towers
' David Kelly), decide to scam the big-city lotto agent into thinking that one of them is Ned, alive and well. What ensues is not so much a con-artist caper but more an Irish celebration of community, camaraderie and the spirit of human generosity. Other Irish themes championed: whiskey, lush landscapes, poetry, naked old dudes riding motorcycles, whiskey and the fiddle. Did we mention whiskey?—Ryan Carey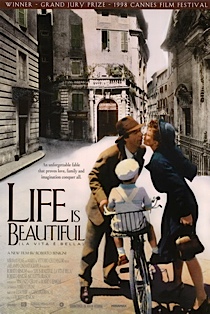 69. Life Is Beautiful
Year:
1997
Director:
Roberto Benigni Italian writer, director, actor and concentrated ball of exuberance Roberto Benigni brought comedy to a story of a Nazi concentration camp without downplaying the tragedy. We all want to give our children their childhood, and his character's efforts to do just that make the horror all the more relatable. The film tugs at heartstrings, but Benigni plays them so well, you'll forgive any hint of emotional manipulation.—Josh Jackson
68. Once Upon a Time in America
Year:
1984
Director:
Sergio Leone In the wake of the first two
Godfather
films, Sergio Leone showed boldness to attempt a gangster film of this scale and magnitude, but the boldness paid off. Centered on a gang of Jewish mobsters—played by greats such as Robert De Niro and James Woods—
Once Upon a Time in America
makes for a violent and haunting social history of crime in America.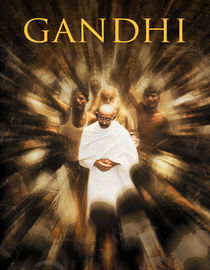 67. Gandhi
Year:
1982
Director:
Richard Attenborough Ben Kingsley gives an amazing performance as the Indian lawyer who became an icon of using non-violent protest to bring about change. Attenborough's film is appropriately epic in scope to capture the incredible life of Mohandas Gandhi and his struggle for Indian independence. The film earned 11 Oscars including Best Picture, Best Director for Attenborough and Best Actor for Kingsley.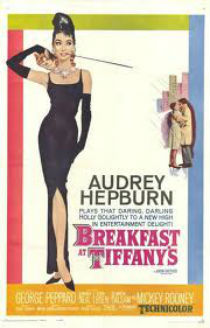 66. Breakfast at Tiffany's
Year:
1961
Director:
Blake Edwards Every woman wanted to be Audrey Hepburn's Holly Golightly, and every man wanted to be with her. This early romantic comedy gave us "Moon River." Even the poster is iconic: the long cigarette, the jewels, the cat and her long black dress.—Adam Vitcavage
65. The Goonies
Year:
2008
Director:
Richard Donner For most kids, there's something completely terrifying about packing up your things, making new friends and moving to a strange location. But unlike most kids,
The Goonies
have to deal with these problems while finding a pirate's treasure, escape the Fratelli family of fugitives and still try to stay together as a group of friends. In
The Goonies
, members of the group are kidnapped, forced into captivity with a mutant, made to walk the plank and even fight an octopus (off-screen). While at it's core,
The Goonies
is an adventure and a comedy, there are enough real obstacles and dangers that the stakes therein can be wonderfully frightening.—Ross Bonaime
64. Talk To Her
Year:
2002
Director:
Pedro Almodovar Talk to Her is Pedro Almodovar's masterpiece (trumping even 1999's near-perfect All About My Mother). Loneliness is the major character in this film, an amalgamation of interwoven stories about the absence and/or abundance of intimacy in a series of relationships, how people cling to human contact in the most desperate and dire of situations. The film deservedly netted Almodovar an Oscar for Best Original Screenplay, a fitting tribute to a voice that has become one of the leading and, yes, most original in movies today.—Jeremy Medina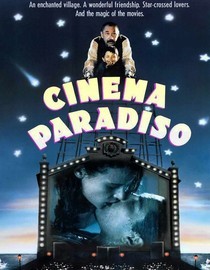 63. Cinema Paradiso
Year:
1988
Director:
Giuseppe Tornatore Giuseppe Tornatore's ode to film and love provided a shot in the arm to Italy's film industry, as well as that rarest of films—the "great subtitled date film"—for the American film-goer. It also took home the Oscar for Best Foreign Film. (The extended cut of the film reveals a more complicated take on nostalgia and the film's father figure.)—Michael Burgin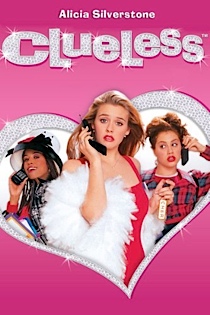 62. Clueless
Year:
1995
Director:
Amy Heckerling A combination of comedy, romance and high-school spunk,
Clueless
is a story with true '90s flair. Alicia Silverstone stars as the pretty and popular Cher, a privileged valley girl with a penchant for matchmaking. While she cruises potential boyfriends for her girlfriends, she struggles to figure out her relationships. The film is a charming, modern take on Jane Austen's 1815 novel Emma, and with performances by a youthful Paul Rudd and Brittany Murphy, it's anything but an airhead. Could we love this film anymore? As if!—Megan Farokhmanesh
61. The Interrupters
Year:
2011
Director:
Steve James Steve James is justly deified for Hoop Dreams, which no less an authority than Roger Ebert declared the greatest documentary of all time. The Academy famously snubbed it, denying it even a nomination for Best Documentary of the year. The Interrupters is the first film since then in which James approached those heights, and inconceivably, the Academy has done it again, as the year's best documentary didn't even make the short list for a nomination. Pay them no attention. Don't miss James' majestic account of a group of former gang members who toil tirelessly on the streets of Chicago to prevent disputes from escalating into violence.—Michael Dunaway
60. Much Ado About Nothing
Year:
1993
Director:
Kenneth Brannagh In the history of film adaptations of Shakespeare, certain performances have so captured the essence of a character that the actor and role are forever linked afterwards. There is Olivier's Hamlet, Olivier's Richard III, Welles' Othello, and Keanu Reeves' Don John. Um, wait…did I say Keanu Reeves? How can I include the Maestro of the Monotone—the Duke of "Dude!" and the Wizard of "Whoa!"—in such company? Strangely enough, in
Much Ado
, Reeves' performance is noteworthy not because he has been cast to his strengths but because he has been cast in a role that feeds upon his weaknesses. Don John, the melancholy, moping bastard brother of Don Pedro, is easily the most impotent of Shakespeare's villains. Within the vestments of such a pallid villain, Reeves' own shortcomings as an actor are completely concealed and even flattered. The result is casting and acting synergy fascinating to behold.
Much Ado About Nothing
merits viewing for a number of reasons—most of the performances are superb, and Brannagh's choice of a sun-drenched Tuscan backdrop is inspired. But as you enjoy the vigor and spirit of the film, please take a moment to appreciate the rare amalgam of poor acting and poor villainy that is Don Keanu. I mean, whoa.—Michael Burgin
59. The Philadelphia Story
Year
: 1940
Director
: George Cukor There are so many classic screwball comedies where Cary Grant plays the charming ex-husband who (spoiler alert) wins back his wife (see also:
His Girl Friday
,
My Favorite Wife
to name a few), that at this point they almost constitute a subgenre. But
The Philadelphia Story
remains the best due largely to its dynamite cast. Grant's completely in his element as the boozy, one-liner machine C.K. Dexter Haven. Jimmy Stewart's smack dab in the middle of his wheelhouse as sweet everyman Mike Connor, and Katherine Hepburn shines as Tracy, who must decide between the glamourous bad boy or the safe alternative. We all know who she winds up with, but it's still a blast watching her get there.—Bonnie Stiernberg
58. Little Shop of Horrors
Year:
1925
Director:
Frank Oz Yes, the man who brought Cookie Monster, Miss Piggy and Yoda to life also gave us Audrey II, a blood-thirsty, man-eating plant from outer space. Adapted from an off-Broadway musical, the sci-fi/comedy/horror stars Rick Moranis, Ellen Greene, Vincent Gardenia and, of course, Steve Martin as a sadistic dentist. The words "Feed me, Seymour" get creepier and creepier as the movie progresses.—Josh Jackson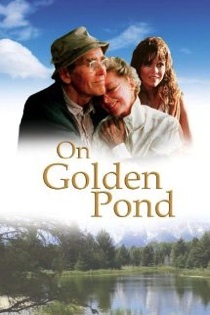 57. On Golden Pond
Year:
1981
Director:
Mark Rydell Adapted from Ernest Thompson's 1979 play,
On Golden Pond
received 10 Oscar nominations, winning three categories including Best Actor and Best Actress for its leads Henry Fonda and Katharine Hepburn. This summer classic has enough brilliance and warmth competes with the mid-July sun.—Caitlin Peterkin
56. Persepolis
Year:
1981
Director:
Vincent Paronnaud, Marjane Satrapi Lovingly adapted from Marjane Satrapi's celebrated graphic novels, and lavishly animated in a sleek black-and-white palette,
Persepolis
is that uncommon thing in cinema: an animated film for adults. The luminosity of Satrapi's autobiographical tale is on full display, from a child's innocence lost to falling in love for the first time, all backdropped against the turbulence of the Iranian Revolution. Make it a back-to-back feature with last year's terrific Waltz with Bashir to see the definitions of animation break through every boundary.—Ross Bonaime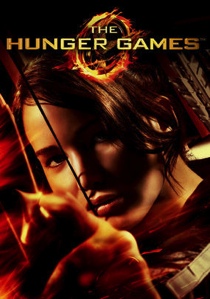 55. The Hunger Games
Year:
2012
Director:
Gary Ross Suzanne Collins' futuristic dystopian society comes to life in the long-awaited debut of
The Hunger Games
. But it's Jennifer Lawrence's performance as Katniss Everdeen, the 16-year-old protagonist who unapologetically puts her life on the line to save her sister and challenge the twisted logic of the government, that has singlehandedly launched the inescapable book-turned-movie franchise. Fans of the books won't be disappointed. With few exceptions, director Gary Ross doesn't veer too far from Collins' novel. It's rare that a film based on a Young Adult novel is able to juggle so many powerful issues so profoundly, but Ross finds a way to translate Collins' imaginative plots into a visually triumphant, emotional roller coaster of economic struggle, class warfare, politics, sacrifice, independent thinking and rebellion without compromising too much of the original manuscript.—Maggie Coughlan
54. Girl, Interrupted
Year:
2000
Director:
James Mangold Seen through the eyes of voluntarily admitted Susanna, the film explores the difference between treating the mind vs. the brain and how people are seen as different because they refuse to conform. Susanna joins potential sociopath Lisa (Angelina Jolie) in her antics and explores her own mind through her depression and depersonalization. Winona Ryder surprises with a complex performance of a girl who is confused about who she is, her actions and what the future holds for her. The supporting cast is amazing, and Angelina Jolie wows as Lisa, the beautifully disturbed and institutionalized friend. Based on Susan Kaysen's memoir and set in the 1960s,
Girl, Interrupted
made waves and made room for more films (like
Rachel Getting Married
) to address women's mental health.—Muriel Vega, Shannon M. Houston
53. The Purple Rose of Cairo
Year:
1985
Director:
Woody Allen Allen has stated a number of times
The Purple Rose of Cairo
is among his favorite films he's directed, and it's no wonder—it's his sweetest and most imaginative film to date. Mia Farrow delivered her best performance in the 13 films she made with Allen, playing a lonely woman who escapes to the movies to live out her fantasies through her favorite actors. Even when the dashing Tom Baxter (a young Jeff Daniels) steps out of the screen and into her life, she keeps her emotions and expectations in check: "I just met a wonderful new man. He's fictional, but you can't have everything."
Purple Rose
whimsically builds toward a gut-wrenching, elegiac final shot that reminds us why we go to the movies in the first place: to dream.—Jeremy Medina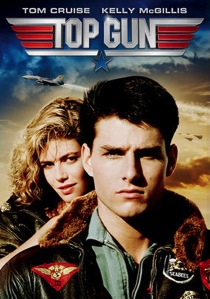 52. Top Gun
Year:
1986
Director:
Tony Scott Aviator shades, fast airplanes and a touch of beach volleyball make up one of the best action films of the '80s. This film has it all: Tom Cruise in a star-making role; an exhilarating soundtrack courtesy of Kenny Logins; character names like Iceman and Maverick; and finally, perhaps
one of the greatest subversive plots
in movie history. At the end of the day it is simply impossible to deny the need for speed that lies in all of us.—Brian Tremml
51. The Pride of the Yankees
Year:
1942
Director:
Sam Wood Gary Cooper stars as the legendary Lou Gehrig, whose stunning career was ultimately cut short by the nerve disease that would carry his name. But it's impossible to view this film and this man's life without feeling a bit optimistic, especially when Cooper recreates Gehrig's humble farewell speech. When he utters that famous, powerful line to a packed Yankee Stadium, "Today, I consider myself the luckiest man on the face of the earth," you can't help but be overwhelmed by goosebumps. It's one of the saddest happy endings ever.—Joe Shearer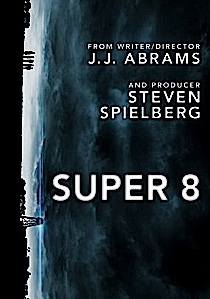 50. Super 8
Year:
2011
Director:
J.J. Abrams Proving that star power isn't limited to those in front of the camera, Steven Spielberg and J.J. Abrams delivered a little bit of old-school, mainstream, pop-corn, sci-fi summer fun. The film is as much a celebration of filmmaking and a coming-of-age story as it is an action alien-invasion flick. It feels like those sci-fi movies of the '80s (the decade of its setting). You know, the ones made by folks like Spielberg.—Josh Jackson
49. Shakespeare in Love
Year:
1998
Director:
John Madden It's become tradition to bash John Madden's meta-rom-com for beating out
Saving Private Ryan
and
Life Is Beautiful
for Best Picture at the 1998 Oscars, but there's much to enjoy about this lighthearted revisionist tale that puts The Bard in one of his own scenarios. Stuck with writer's block as he works on his latest play,
Romeo and Ethel, the Pirate's Daughter
, casting young Thomas Kent (in truth, a woman named Viola) as Romeo. With her identity discovered, a affair begins. The film stars Joseph Fiennes and Gwyneth Paltrow as the star-crossed lovers and Colin Firth as the romantic rival, but it's Judy Dench as Queen Elizabeth I who really steals the show.—Josh Jackson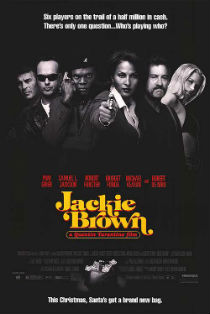 48. Jackie Brown
Year:
1997
Director:
Quentin Tarantino Quentin Tarantino's underappreciated gem Jackie Brown sees Pam Grier as the title character who shakes up the world of bail bondsman Max Cherry (Robert Forster). One of the most brilliant notes in both the main actors' performances is the stillness that each brings to his character. But if the actors are part of the orchestra, so is the music.—Michael Dunaway
47. Platoon
Year:
1986
Director:
Oliver Stone Films dismantling the more glorified visions of war weren't unheard of before Oliver Stone drew upon his own experience in country for this decidedly unheroic view of the Vietnam War. Nonetheless, along with
Full Metal Jacket
,
Platoon
quickly has become one of the definitive refutations the glory ethic, made more so by Tom Berenger and Willem Dafoe's unforgettable performances as men on opposite sides of the moral divide.—Michael Burgin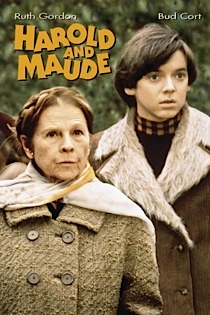 46. Harold and Maude
Year:
1971
Director:
Hal Ashby I guess you could categorize this as a romantic comedy. Teenaged Harold (Bud Cort) and 79-year-old Maude (Ruth Gordon) do find love. And it is darkly funny. But Hal Ahsby's masterpiece is unlike anything we've seen before or since its 1971 release.—Josh Jackson
45. Capote
Year:
2004
Director:
Bennett Miller In the same manner that
In Cold Blood
depicted the pristine scenes of Holcomb, Kansas, and the two men who disturbed them with a quadruple murder, Seymour Hoffman offered a precise-yet-chilling depiction of the man who helped found New Journalism. In turn, his performance burst apart Capote's carefully crafted narrative to show just how haunted the writer himself had become.—Christina Lee
44. Exit Through the Gift Shop
Year:
2010
Director:
Banksy When renowned graffiti artist Banksy took the camera away from the man shooting his biopic and decided that the subject would become the documentarian (and the documentarian, the subject), the zaniest doc in years was born. Was it Banksy's own attention and the pressure of the film that motivated Mr. Brainwash to become an international sensation in his own right, with his inaugural show in Los Angeles becoming the largest and most profitable in street-art history? Or was the artist born, not made? Or is his whole career just part of the whole huckster atmosphere of the film? Banksy's not saying. But it's certainly a wild ride to watch.—Michael Dunaway
43. Mission Impossible: Ghost Protocol
Year:
2011
Director:
Brad Bird When last we left Ethan Hunt (Tom Cruise) of the Impossible Mission Force, he and his new bride were traipsing off to a car chase-free life of early retirement. But as we all know, Hollywood cops and spies are never allowed to stay retired for long. Kicking off with a thrilling opening sequence,
Mission Impossible: Ghost Protocol
is the best entry in the
Mission Impossible
franchise, and one of the best action movies in recent years. Not bad for first-time live-action director Brad Bird, though with his widely acclaimed previous work on animated features
The Iron Giant
, and Pixar's
The Incredibles
and
Ratatouille
, it's not a huge surprise.—Michael Dunaway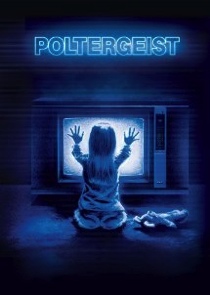 42. Poltergeist
Year:
1982
Directors:
Tobe Hooper Although
Indiana Jones and the Temple of Doom
is considered the key instigator of the PG-13 rating, another work from Stephen Spielberg helped push enough censorship buttons to form the middle ground between PG and R. Featuring ghouls designed by
Alien
illustrator H.R. Geiger,
Poltergeist
is packed with macabre haunts and notorious one-liners that anyone who grew up in the '80s remembered late into the night. The house may have ended up clean, but few can forget the image of a stuffed clown strangling a 10-year-old.—Sean Edgar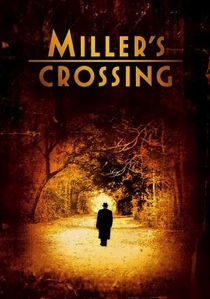 41. Miller's Crossing
Year:
1990
Directors:
Joel and Ethan Coen Like
O Brother Where Art Thou
a decade later,
Miller's Crossing
is a terrible choice for those who prefer their Coen films a little less Coen-ish. It's highly stylized, confusing and often ridiculous. But the parts that do work are glorious—Gabriel Byrne's casual indolence, Albert Finney's blustering menace, and most of all, John Turturro's masterful painting of the spectacularly weaselly Bernie Bernbaum. "Look in your heart!"—Michael Dunaway
40. 4 Months, 3 Weeks, and 2 Days
Year:
2007
Director:
Cristian Mungui With eerily realistic performances and stunning direction,
4 Months, 3 Weeks, and 2 Days
combines an uncomfortably forthright discussion of abortion with long, virtuosic handheld camera takes. In Cristian Mungui's hand, these shots are more than just a gimmick; they position the audience behind the camera and refuse to let us look away from the horrors on screen. At times, it's difficult to watch, but few films have ever displayed as perfect a marriage of form and content.—Sean Gandert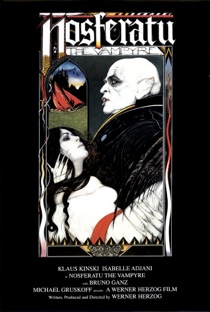 39. Nosferatu
Year:
1929
Director:
F. W. Marnau F.W. Murnau's sublimely peculiar riff on Dracula has been a fixture of the genre for so long that to justify its place on this list seems like a waste of time. Magnificent in its freakish, dour mood and visual eccentricities, the movie invented much of modern vampire lore as we know it. It's once-a-year required viewing of the most rewarding kind.—Sean Gandert
38. Dial M for Murder
Year:
1954
Director:
Alfred Hitchcock The first of Hitchcock's collaborations with Grace Kelly, this film follows a man who attempts to have his cheating wife murdered. Like
Rope
, the majority of the movie takes place in a single apartment, adding an air of claustrophobia to the thriller.—Bonnie Stiernberg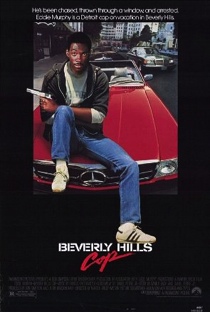 37. Beverly Hill's Cop
Year:
1984
Directors:
Martin Brest We might remember
Beverly Hills Cop
for Eddie Murphy's one-liners and that perfect microcosm of 1984, "Axel F," but at its heart, it's an action movie. In fact, Mickey Rourke and Sylvester Stallone were both attached to Murphy's role before last-minute re-writes catered the story to the
SNL
actor. And this was Murphy at his cocky, wise-cracking best—always in complete charge of the situation no matter how much of a fish-out-of-water his Axel Foley might have been.—Josh Jackson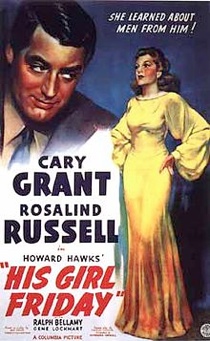 36. His Girl Friday
Year:
1940
Director:
Howard Hawks Adapted from the widely acclaimed play
The Front Page
,
His Girl Friday
is a classic whose sharp, witty dialogue matches that of old newsrooms. This smooth-talking editor, played by the always-charming Cary Grant, recognizes true journalistic talent and goes to great lengths to get his best reporter to cover a major story.—Bonnie Stiernberg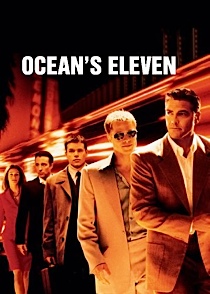 35. Ocean's Eleven
Year:
2002
Director:
Steven Soderbergh If you're going to remake a film with the rat pack, you need a serious quotient of cool, and that's exactly what Steven Soderbergh brought with actors like George Clooney, Brad Pitt, Matt Damon, Bernie Mac and Casey Affleck. Add in Julia Roberts as the love interest, Elliott Gould as the old Vegas bankroller and Andy Garcia as the smooth, villainous casino owner, and you have a heist movie for the ages.—Josh Jackson
34. Monsieur Lazhar
Year:
2012
Director:
Philippe Falardeau
Monsieur Lazhar
presents various lives with seemingly few similarities forced to deal with tragedy in ways that are remarkably and movingly similar. At a French-Canadian school in Montreal, a teacher has just committed suicide in a classroom, traumatizing her highly impressionable and innocent students. Into her place steps Monsieur Lazhar, an Algerian immigrant who is recovering from an unspeakable personal calamity in his own recent past. Such a meeting of two disparate worlds, especially in a classroom setting, has been played out time and time again in film, often in the most clichéd manner. But Monsieur Lazhar is the exception to the rule. The acting is stellar throughout the film, from the one-named Algerian actor Fellag's subtle and warm portrayal of the title character, to the cast of precocious children who make up his classroom.—Jonah Flicker
33. This is Spinal Tap
Year:
1984
Director:
Rob Reiner What else could be number 11? This is satire at its best, as "the world's loudest band" tours the country with outrageous songs, even more outrageous leather pants, and amps that go just a little bit higher. Christopher Guest plays the misguided lead guitarist, Nigel Tufnel, and his biting comedic timing carries the film. It's a must-see for music fans of any genre.—Caroline Klibanoff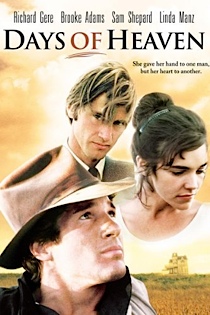 32. Days of Heaven
Year:
1978
Director:
Terrence Malick Terrence Malick recreated the biblical story of Abraham and Sarah as an American myth as large as the southwest it's supposed to take place in. One of the most immediately noticeable aspects of the film is its stunning cinematography. Following the tradition of the French New Wave and other independent American pictures from the '70s, director of photography Nestor Almendros rejected artificial lighting as much as he felt he could and the result is a picture that feels like nothing else from the period. With
Badlands
Malick found out how to make a film, but it was with
Days of Heaven
that he found his mature style, and since then he's used the same elliptical, minimalist storytelling and improvised scenes in everything he's done.—Sean Gandert
31. The Remains of The Day
Year:
1993
Director:
James Ivory Merchant Ivory's adaptation of Kazuo Ishiguro's novel is
The Good, The Bad and the Ugly
of stuffy butler movies. In every genre there's a seminal work, and
The Remains of the Day
is the strongest execution of a certain type of movie: the sort Eddie Izzard once brilliantly labeled, "room with a view of a staircase and a pond type movies." It's a film about what is not said; filled with painfully reserved people unable to express their feelings about life, love, right and wrong until it's too late; the sort of movie where the most action-packed scene is a maid asking to borrow a book. Granted, absence for this sort of thing has made the heart grow fonder and helped
Downton Abbey
recently become a cool-kid hit, a sort of über-white version of
The Wire
. But back in 1993, this sort of Oscar-bait was about to slouch into self-parody, and yes, Merchant Ivory was eventually culpable, but here, with this particular film they were on top of their game and knew how to author this kind of film better than anyone.—Bennett Webber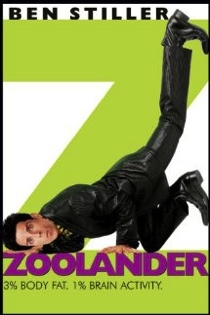 30. Zoolander
Year:
2001
Director:
Ben Stiller
Zoolander
was a landmark comedy in 2001, thanks to the wonderful chemistry between Ben Stiller and Owen Wilson as a pair of male models. Wilson's Hansel cares more about what bark is made out of and idolizing Sting (not for his music, but for the fact the he's out there doing it) than his rivalry with Ben Stiller's Zoolander. Eventually, the two supermodels must work together to try and bring down Mugatu (Will Ferrell), after he brainwashes Zoolander with the Frankie Goes to Hollywood song "Relax."—Ryan Bort
29. Inherit The Wind
Year:
1960
Director:
Stanley Kramer Adapted from a play of the same name,
Inherit the Wind
was 45 years removed from The Scopes Monkey trial of 1925 when it was released, but the fictionalized tale also served as a critique of the McCarthyism still affecting Hollywood at the time (the script was adapted by the blacklisted Nedrick Young, who had to use a pseudonym to work for the studio). Starring Spencer Tracy and Fredric March as rival lawyers, it's a (historically inaccurate) ode to intellectual freedom.—Josh Jackson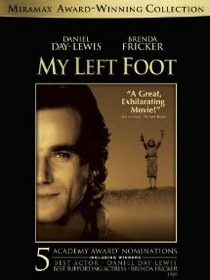 28. My Left Foot
Year:
1999
Director:
Jim Sheridan Outstanding performances and cinematography are the hallmarks of this biopic. Well known for his total-immersion method of character acting, Daniel Day-Lewis takes on the challenge of his career in the role of Christy Brown, an acclaimed Irish writer and artist with cerebral palsy who is only able to control his left foot. This true story is filmed on location, and is a visually compelling study of the slums of Dublin. Director James Sheridan wisely gives us a complete portrait of Brown, warts and all. Bitter, unlikeable and amazingly talented, Christy Brown succeeds in making us cheer for him even as we curse him.—Joan Radell
27. The Talented Mr. Ripley
Year:
1999
Director:
Anthony Minghella Many doubted anyone could do justice to the Ripley novels on celluloid, but Anthony Minghella proved them wrong in spectacular fashion. Lushly photographed, exquisitely art-directed and impeccably timed (not a scene is a moment too long or too short), it intrigues and bewilders like Hitchcock's best work. Career performances from Matt Damon and Jude Law, plus wonderful turns from Philip Seymour Hoffman and Cate Blanchett—and the last time Gwenyth Paltrow was bearable. A frightful—and frightfully overlooked—film.—Michael Dunaway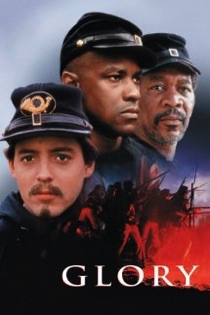 26. Glory
Year:
1989
Director:
Edward Zwick
Glory
tells story of the first U.S. Army unit made up entirely of African American soldiers, the 54th Massachusetts Volunteer Infantry, as they not only fight Confederate soldiers but the racism prevalent on their own side. Starring Denzel Washington, Matthew Broderick, Cary Elwes and Morgan Freeman, it's an inspiring look at a rarely examined chapter in the Civil War.—Josh Jackson
25. The Last Emperor
Year:
1987
Director:
Bernardo Bertolucci Epic barely begins to describe the scope of Bernardo Bertolucci's Oscar-winning masterpiece which follows Pu Yi, Emperor of China at the age of three before the Ching Dynasty gave way to the first and second republics, Japanese occupation and eventually Communist rule.—Josh Jackson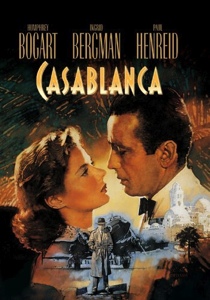 24. Casablanca
Year:
1942
Director:
Michael Curtiz What else can be said about one of the finest romances in film history starring golden-age legends Humphrey Bogart and Ingrid Bergman? Sam can play it again whenever he damn well pleases.
23. Ferris Bueller's Day Off
John Hughes' zeitgeist-y, fourth wall-busting ode to rich, entitled suburban youth vs. killjoy authority announced Matthew Broderick as a bona fide star, and gave us a chillingly prescient glimpse at Charlie Sheen's future in an admittedly funny bit role.
Breakfast Club
aside, out of all Hughes' decade of teen-centric movies set in the Chicago area,
Bueller
has almost certainly endured the best, and without all that tortured pretentiousness.—Scott Wold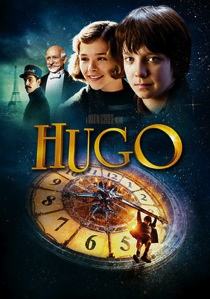 22. Hugo
Year:
2011
Director:
Martin Scorsese With
Hugo
, director Martin Scorsese has created a dazzling, wondrous experience, an undeniable visual masterpiece. In his adaptation of Brian Selznick's novel,
The Invention of Hugo Cabret
, Scorsese weaves together his many passions and concerns: for art, for film, and for fathers and father-figures. He retells the story of a boy (Hugo Cabret, played by Asa Butterfield) in search of a way to complete his father's work. Alongside Hugo's tale is the true story of Georges Méliès (Ben Kingsley), one of the world's first filmmakers.—Shannon Houston
21. The Fog of War
Year:
2003
Director:
Errol Morris For those who lived through the '60s, the name Robert McNamara provokes an entire range of emotions and experiences. But even those too young to remember the former U.S. Secretary of Defense will find Errol Morris' amazing film an incredibly relevant portrait of a man who helped shape the 20th century. The primary thrust of the movie is a series of interviews Morris did with McNamara beginning in May 2001 and continuing through the winter of 2002-03. It's principally a movie about war, which is why McNamara's 13-year reign as the president of the World Bank is unfortunately ignored. However, the film raises enough issues, provokes enough questions and challenges enough assumptions to make it essential viewing.—J. Robert Parks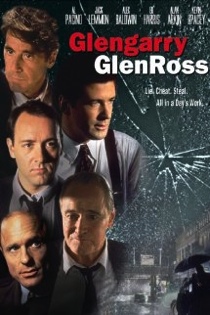 20. Glengarry Glen Ross
Year:
1992
Director:
James Foley Surely somewhere on the Internet there's a catalog of all the potboiler plays that have been turned into lifeless movies; wherein the minimal settings came off as flat rather than intimate or claustrophobic, and the surgically written prose came off as stilted rather than impassioned.
Glengarry Glen Ross
is the exception and the justification for all noble stage-to-screen attempts since. This adaptation of David Mamet's Pulitzer Prize winning play about workingman's inhumanity to workingman still crackles today, and its best lines (and there are many) have become ingrained in the angrier sections of our collective zeitgeist. James Foley directs the playwright's signature cadence better than the man himself, and the all-star cast give performances they've each only hoped to match since. Mamet, for his part, managed to elevate his already stellar material with his screenplay, adding the film's most iconic scene, the oft-quoted Blake speech brilliantly delivered by Alec Baldwin. This is a film worthy of a cup of coffee and, as we know, coffee is for closers only.—Bennett Webber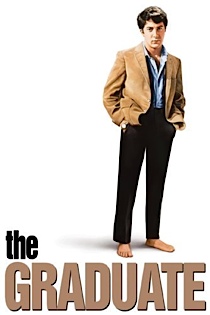 19. The Graduate
Year:
1967
Director:
Mike Nichols In the undisputed king of movies for those headed out into the real world, a hyper-accomplished recent grad (Dustin Hoffman) panics at the prospect of his future and falls into an affair with the much older wife of his father's business partner (Anne Bancroft). It helped define a generation long since embalmed by history, but the sense of longing for an alternative hasn't aged.—Jeffrey Bloomer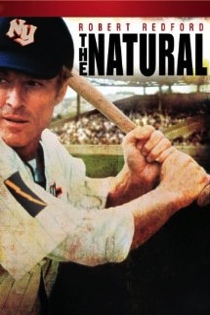 18. The Natural
Year:
1984
Director:
Barry Levinson Baseball has inspired more movies than any other sport, but the greatest of them all is
The Natural
. Roy Hobbs (Robert Redford) is a promising, young prospect with a bright career ahead of him in the 1930s when a troubled femme fatale guns him down at age 19. Sixteen years after the fact, he isn't ready to let go of his love of the game, getting signed to a fictional scrub team called the New York Knights. It's more than a story about baseball; it's about a middle-aged man living his dream despite the naysayers. It's a tale about a guy distracted by the glitzy glamorous babes all famous people gravitate towards, only to discover a happier life with his high-school sweetheart (Glenn Close). But when Hobbs hits the big two home runs—the one that breaks the clock, and the showstopper at the end that kills the lights, literally—and Randy Newman's beautiful score triumphantly takes over, you know this is the ultimate take on the summer classic.—Joe Shearer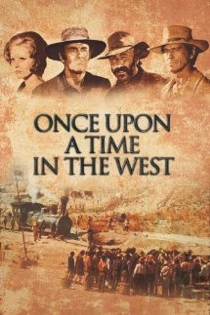 17. Once Upon a Time in the West
Year:
1967
Director:
Sergio Leone Along with
The Good, The Bad and The Ugly
,
Once Upon a Time in the West
is a Spaghetti Western masterpiece, a tale of revenge complete with an Ennio Morricone score, Henry Fonda (as a villain) and Charles Bronson as the mysterious stranger. The film would inspire countless directors including Martin Scorsese, George Lucas and Quentin Tarantino, as well as countless scenes in other films (and much of the plot of
Rango
).—Josh Jackson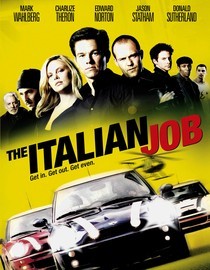 16. The Italian Job
Year:
2003
Director:
F. Gary Gray
The Italian Job
is different from other heist movies in that it's not all about the money or even the challenge of just trying to steal something without getting caught. Thought it still has the requisite wise-cracking and motley- yet-somehow close-knit-crew of thieves like countless other heist movies,
The Italian Job
is refreshingly different because it's primarily about betrayal and revenge, rather than just money. Plus, Mini Coopers have never looked so cool.—Anita George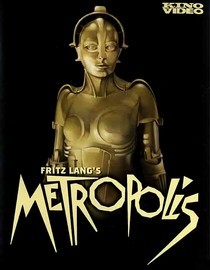 15. Metropolis
Year:
1927
Director:
Fritz Lang Though in hindsight the actual story proves pretty wacky, Fritz Lang's last silent film—before his second masterpiece
M
—could be called the blueprint for all sci-fi films that followed it. Whether the groundbreaking special effects, the visual scope or the intricate set design, greats such as Ridley Scott, George Lucas and Stanley Kubrick have borrowed from it (Lucas modeled C-3PO directly after the Maria robot).
Metropolis
, heavily influenced by the books of H.G. Wells, also stands as the first dystopian film in history.—David Roark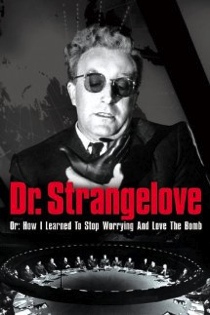 14. Dr. Strangelove, or How I Learned to Stop Worrying and Love the Bomb
Year:
1964
Director:
While attempting to adapt Peter George's novel
Red Alert
for the big screen, director Stanley Kubrick found that he kept needing to cut out certain real-life details about the emergency nuclear bomb procedures because they were simply too absurd to work in a serious drama. Deciding to rewrite the project as a dark comedy, he recruited renowned satirist Terry Southern to help pen the script. From there, it's all history. To this day, Peter Sellers' three very different (and very funny) performances remain a feat by which few actors have matched. Moreover, the image of Slim Pickens riding the bomb to its destination as well as the final montage of destruction set to the wistful "We'll Meet Again" are the stuff of movie legend. Worldwide Armageddon has never been so hilarious.—Mark Rozeman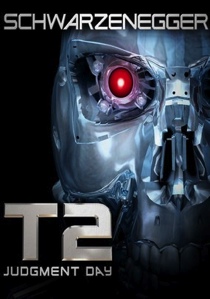 13. Terminator 2: Judgement Day
Year:
1991
Director:
James Cameron That rare sequel that trumps its predecessor, James Cameron and co-writer William Wisher Jr. crafted a near-perfect action-movie script that flipped the original on its head and let Ahnold be a good guy. But it's Linda Hamilton's transformation from damsel-in-distress to bad-ass hero that makes the film so notable. Why should the guys get all the good action scenes? This may not be the best film on this list, but it's the best sci-fi movie. It hits the target it's aiming for squarely in the bullseye.
12. The Thin Blue Line
Year:
1988
Director:
Errol Morris Errol Morris' first mature feature is perhaps the most famous case of a documentary having a life outside the silver screen.
The Thin Blue Line
focuses on the case of Randall Adams, who allegedly murdered a police officer. Combining his nearly obsessive concern for the truth with his experience as a private detective, Morris unearthed a plethora of misconceptions and flat-out lies that made it clear Adams was being framed. Publicity surrounding the film resulted in his case being re-opened, exonerating Adams.—Sean Gandert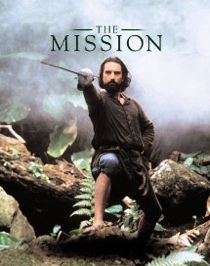 11. The Mission
Year:
1986
Director:
Roland Joffé An unforgettable setting, powerful performances, and a soaring soundtrack by Ennio Morricone all help make
The Mission
much more than an involving, historically based drama. Instead, Roland Joffé's film serves as a "choose your own path" morality tale as viewers can't help but identify with Father Gabriel (Jeremy Irons) or Mendzoa (Robert De Niro) as the two are caught between faith and a hard place. If anything, since its release
The Mission
's moral relevance has only increased as a meditation on the distinction between what is truly inevitable and what, instead, we merely make so.—Michael Burgin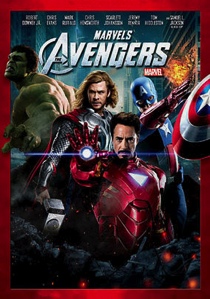 10. The Avengers
Year:
2012
Director:
Joss Whedon While Joss Whedon smartly recognizes how key Robert Downey Jr.'s Stark is to the story, he also allows most all of his cast, heroes and villain, ample opportunities to shine, both in dialogue and action. (Hawkeye and Nick Fury, not so much.) It can't be overstated how crucial such balance is to a team film. As Loki, Hiddleston may be the best-cast arch-villain since Ian McKellen's Magneto. (This bodes well for the "shared universe" Marvel Studios is building. Just as in its comic books, Marvel needs its villains to emit suitable levels of dastardliness. Let's just hope there are enough British stage and screen actors to supply its needs.) The rest of the principals—particularly Hemsworth, Evans and Ruffalo—inhabit their characters so seamlessly, the viewer can just move straight to the wonder and fun of it all.—Michael Burgin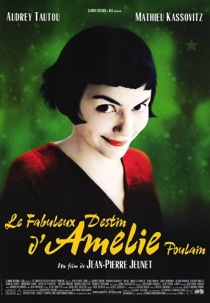 9. Amélie
Year:
2001
Director:
Jean-Pierre Jeunet A delicate, delicious little French trifle,
Amélie
is easily the most romantic film on this list. The adorable Audrey Tautou launched herself into the American consciousness as the quirky do-gooder waitress who sends her secret crush photos and riddles masking her identity in order to make their first encounter—and first kiss—the most romantic moment of her life. Endlessly imaginative and beautifully photographed,
Amélie
is a film to be treasured.—Jeremy Medina
8. Reservoir Dogs
Year:
1992
Director:
Quentin Tarantino
Reservoir Dogs
' debut at the 1992 Sundance Film Festival launched not only the career of one Quentin Tarantino but an American indie genre unto itself characterized by extreme violence, profane dialogue, nonlinear storytelling and a curated soundtrack. Many have tried, but none of his imitators has achieved the visual and aural poetry at work in Tarantino's oeuvre, particularly his magnum opus
Pulp Fiction
, upon whose release in 1994 newly minted fans went back to discover the aftermath of Mr. Blonde, Mr. Blue, Mr. Brown, Mr. Orange, Mr. Pink and Mr. White's botched diamond heist (but not the heist itself). This is where it all began.—Annlee Ellingson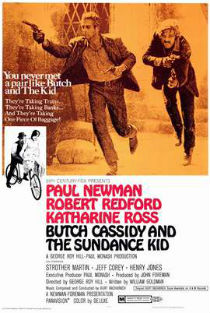 7. Butch Cassidy and the Sundance Kid
Year:
1969
Director:
George Roy Hill Paired with Robert Redford, Paul Newman tore into his part as the folk outlaw Butch Cassidy and created an instant touchstone of the genre. That Newman lent his star to a film with criminal heroes was a revolutionary act for an actor of his stature at the time, and for that it'll likely remain his best-remembered role.—
Jeffrey Bloomer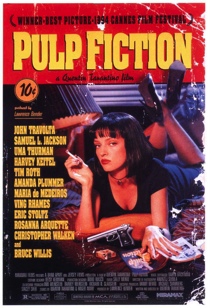 6. Pulp Fiction
Year:
1994
Director:
Quentin Tarantino Still Quentin Tarantino's greatest accomplishment,
Pulp Fiction
rehashes a handful of other great gangster movies to form a modern masterpiece. In a full-circle plot of crossings and complications, the smart elick of a movie takes us on an ultra-violent and ultra-funny ride with John Travolta at his best and Samuel L. Jackson dropping F-bombs like no one else.—David Roark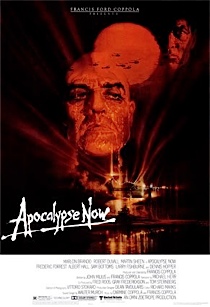 5. Apocalypse Now
Year:
1979
Director:
Francis Ford Coppola Francis Ford Coppola's best film without the word "Godfather" in it was the result of two years in the jungle, which led to performances that captured mental breakdown in a way that felt all too real. The update to Joseph Conrad's
Heart of Darkness
was a different kind of war movie, one which captured the horror of war and the madness of Vietnam like no other before or since.—Josh Jackson
4. North by Northwest
Year:
1959
Director:
Alfred Hitchcock This stylish thriller is arguably Hitchcock's most visually stunning, featuring a memorable scene atop Mount Rushmore, a run-in with a cropduster and Cary Grant as an ad man who sports some sleek suits that would do Don Draper proud.—Michael Dunaway
3. Citizen Kane
Year:
1941
Director:
Orson Welles
Citizen Kane
practically invented the movie MacGuffin. The revelation that Charles Foster Kane's cherished Rosebud is, in fact, a (SPOILERALERT) may be the greatest cinematic reveal of all time, in one of the greatest movies of all time.—Michael Saba
2. Goodfellas
Year:
1990
Director:
Martin Scorsese Based on real life mobster-turned-informant Henry Hill,
Goodfellas
is largely considered a high-point of Martin Scorsese's career, and of the mob genre in general. Following the rise and fall of the Lucchese crime family, the 1990 classic takes on organized crime with equals parts humor and grit. Between the fantastic ensemble cast (Ray Liotta, Robert De Niro, Joe Pesci) and the intricate cinematography (film nerds could wax poetic about those tracking shots for days),
Goodfellas
brought Scorsese back into the directorial spotlight.—Katie King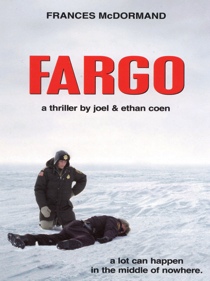 1. Fargo
Year:
1996
Directors:
Ethan Coen, Joel Coen In exploring the unsavory implications of "Minnesota nice," the Coen Brothers created one of the most beloved, acclaimed and quotable films of all time. "Fargo" explores the tension that accompanies polite social norms and the quiet desperations they often mask, and many scenes are awkward enough to make your skin crawl. The emotional restraint displayed by Jerry Lundegaard and Mike is a thin and disingenuous veil over yearnings for money or companionship. The foil to this, obviously, is Marge Gunderson, who just really is that nice and hardworking and downright normal. Because of her and her husband's gentleness, the movie makes you appreciate the art behind postage stamps as much as it makes you cringe at the sound of a wood chipper.—Allie Conti
Full list of Amazon Prime stuff not on Netflix.
Published: Mon, Dec 23 2013 @ 10:17:43
Back to Blog