Top 9 brands advertising on Facebook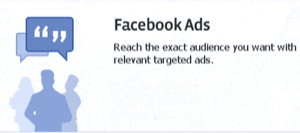 I'm sure you will be shocked when you hear how much big brands spend advertising on Facebook. I know I certainly was… I guess this goes to confirm the latest findings about it's efficiency.
Twitter vs. Facebook: How Top Social Networks Rank on Ad Performance | WordStream http://t.co/0echNDu3E3
— Giacomo Balli (@BigBalli) November 6, 2013
1. Samsung: $100 million
There was widespread agreement that Samsung is one of Facebook's biggest clients, if not the biggest client. Late last year, Samsung spent $10 million in a three-week period on Facebook just to launch its Galaxy S III phone, for instance.
2. P&G: $60 million
Procter & Gamble is the world's largest advertiser and has a massive presence on Facebook, particularly among moms. Facebook ended a "free ride" for advertisers in late 2012/early 2013 by restricting the reach of some of their free page posts, thus encouraging more paid post promotion and ad spending right at the same time that P&G made a big push out of traditional media and into social. P&G will likely activate another huge social media campaign around Facebook for the Russian Olympics next year.
3. Microsoft: $35 million
The company has a longstanding pact with Facebook, which uses its Bing search engine. Facebook also acquired Microsoft's Atlas ad server this year.
4. AT&T
Facebook is the biggest mobile app on the planet, and AT&T — as both a wireless carrier and a seller of mobile devices — knows it must maintain a constant presence on it.
5. Amazon: $30 million
The rumor is that Amazon will actually begin serving ads inside Facebook's ad exchange, FBX, soon. Amazon gets a lot of retail traffic from people liking or recommending purchases on Facebook.
6. Verizon: $30 million
Facebook has courted wireless carrier advertisers specifically with a new tool that shows Facebook mobile ads are nine times more successful than desktop media in getting people to switch carriers than other media.
7. Nestle: $30 million
One example of Nestle's social media investment: It sponsored Grumpy Cat this year.
8. Unilever: $30 million
Two of the top were from Unilever, including its "real sketches" ad for Dove and a viral Turkish ad for Cornetto ice cream.
9. American Express: $25 million
AmEx is a hugely social brand. Right now it's marketing a "member since" Facebook app that applies a badge to your page so you can show off how long you've carried a card.
Read more: http://www.businessinsider.com/top-advertisers-on-facebook-2013-11
Published: Wed, Dec 4 2013 @ 10:49:58
Back to Blog